The Sports Nutrition industry has unique requirements and regulations that must be supported and maintained with a viable ERP software solution. K9ERP understands this. We have spent extensive time with manufactures, distributors and resellers to ensure we are meeting the demands as the market is continually evolving.
In addition to the industry's unique demands; sports nutrition manufacturers, distributors and resellers experience many of the same business challenges as companies do in other corporate verticals. Access to accurate inventory information, real-time costing data, compliance mandates, financial reporting and actionable insights are critical for an organization's health and growth.
At K9ERP, we believe in helping companies overcome their challenges. K9ERP offers a combination of all the critical business management components: Accounting, Inventory, Warehouse Management, Document Management, Sales, Vendors, POS, CRM, Custom Report Builder and more. K9ERP provides 24/7 cloud access, delivers robust functionally and deep business insights, allowing for real-timestrategic business decisions.
Why K9ERP?
Simple. Our goal is your goal. Health and Growth! We have customized K9ERP specifically to make sure it has what the sport nutrition industry needs and address the unique operational challenges facing the industry.
ERP for the Sports Nutrition and Supplement Industry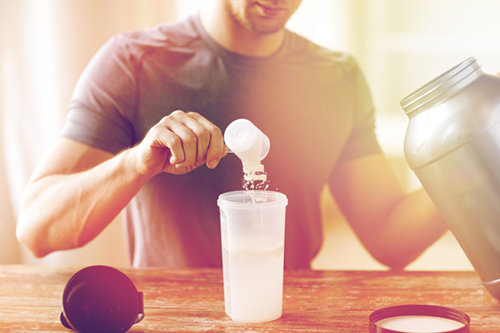 SHORT, PAINLESS IMPLEMENTATION
K9ERP was created to help businesses. Our easy process makes the installation, training & deployment processes quick & simple. You can be up and working in 40 hours (or less), not months.
Barcodes and Labels
K9ERP's flexible barcoding module allows you to create and print custom barcode labels directly within the system - both 2D and 3D barcodes are supported. Barcodes and labels can be created using any data within the K9ERP system for easy product information display, tracking, and required details. Additionally, K9ERP's mobile Warehouse Management System helps you quickly get up and running with barcoding.
INVENTORY
K9ERP's advanced inventory tracking and material requirements planning modules allow for complete inventory management. Giving you the ability to forecast demand and get accurate, real-time numbers you can count on. It is critical for sales to know what is in stock, when will it be in stock, and can the current orders be reliably processed. With K9ERP, all departments are always informed and able to satisfy customer's needs.
REPORTS
K9ERP's powerful reporting provides critical business intelligence, vital for any company. Make decisions based on key data in real time. Historical data can be used with current data to make time over time reporting quick and accurate. Isolate strengths and know where to implement improvements.
The custom report generator allows you to easily create any report your business needs – no programming required. K9ERP comes with hundreds of reports already built within the system. With K9ERP, reports can be created with any data set, over any time, in any format.
Tracking
A critical function for anyone in the Sport Nutrition industry is tracking and traceability of products. Customizable inputs allow for entered information to be as detailed as required by the state your operation is based in. Lot number tracking along with our Service call module gives you full inception to disposition tracking of your lot numbered items. K9ERP maintains all data indefinitely, so managing any potential product issues or recalls is easily handled. With K9ERP's tracking abilities, all of our required customers have passed every FDA inspection.
Sales & Customer Relationship Management (CRM)
K9ERP's CRM module allows you to stay up-to-date with your customers, keeping track of all details, sales transactions and all related documents. Generate detailed, easy to read and in-depth reports. Whether you are selling B2B or B2C, online or on-site, K9ERP K9 has you covered with our extensive CRM features designed around multi-channel sales, you won't need any other software.
Variable Pricing
Often there is a need for different pricing for the same item – wholesale vs retail or different types of users. K9ERP allows you to create as many pricing lists or discounts as needed. Instead of having multiple inventory items for the same product, have one item, priced for all your different requirements.
FORMULAS
K9ERP's simple yet powerful assembly (kitting) module is designed to work with the Supplement industry's unique requirements. The 8-digit decimal precision and custom unit of measure conversions allow you to fine tune your formulas while still accounting for every drop of product.
Logistics
---
Know where everything is and where it should be, instantly. K9ERP's warehousing and logistics module gives you critical insight on inventory movement, so you always have the right product at the right place at the right time. All products are tracked in real-time so everyone from sales to warehouse to accounting are all on the same page, all the time.
Financial Management
---
K9ERP includes full financial capabilities – GL, AR, AP, cost calculations, forecasting, and reporting. Everything is compliant with GAAP (Generally Accepted Accounting Principles) standards. Financials are the core of any successful business and getting it right is critical. With K9ERP, everything is in one system – financials, inventory, warehouses, CRM, sales – alleviating the chance of human error that comes from transferring information between systems.